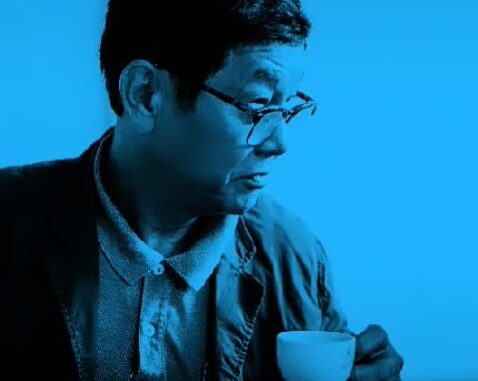 The Lunar New Year (Tet) brings great joy. That is a common saying among the Vietnamese people. However, for coffee farmers in the Central Highlands region, a good harvest brings joy, which is their Tet.
The joy is not felt only by farmers, but spreads across the country, filling landlords, merchants, lenders, and communities with happiness. Thus, whenever the harvest season comes, people in the coffee industry wish each other a happy new crop, just like they say "Happy New Year" to their friends and families during Tet. Come to think of it, the harvest day is a happy occasion and is a day of gathering, just like Tet. Besides, the harvest season of the darkly colored, bitter beans this year was extended until the holiday approaches, due to the prolonged stormy season, joining the two ceremonies into one.
I pulled over on National Highway 14, looked around, and shouted in surprise. This is it, Nhan Co Commune, Dak Rlap District of Dak Nong Province, the place that led me to the farms of those crops deemed to be the strengths of the Central Highlands, such as coffee, pepper, and cashew, during a production possibility survey 35 years ago. Happiness grew within me as I remembered those trips. All members of my groups said that Vietnam would become a global powerhouse for coffee, pepper and cashews. And their words have long become a reality.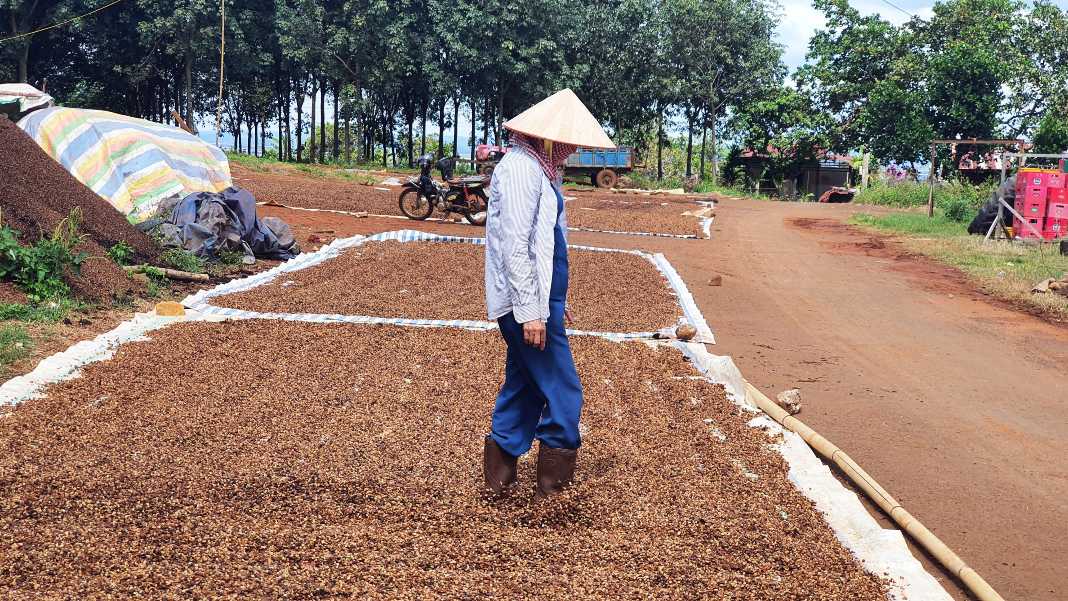 In the late 1980s, the streets were rugged, with some motorcycles running around from time to time, emitting black smoke, while the farms were just being set up, if not devastated. National Highway 14 was ravaged by fleets of trucks overloaded by crops traveling downhill, or groups of REO cargo trucks carrying wood heading south. Even the population was sparse, mostly emigrated from central and northwest provinces, with scarcely any tourists.
Perhaps thanks to my curiosity, fueled by habits formed by my career, I struck up a conversation with my fellow passengers in a vehicle filled with just harvested coffee beans and got to learn about Toan, the largest business in the area.
Located deep in the valley is a monumental coffee processing and production facility, called Toan Hang. Many enterprises producing and purchasing agricultural products in Central Highlands provinces combine the names of the company owners, who usually are a couple, into one, and use it to set up a business. This is also for the convenience of farmers, as the company owners often work with local farmers and merchants from morning until late at night. Gradually, they get used to being called by names and then make it their brand name. It may be a good thing, as the reputation of an individual is associated with the brand he set up.
It has been decades since the last time we met, but Truong Cong Toan's thin figure and the accent of a son of the central province of Quang Tri are still fresh in my mind. He is a friend and a colleague of mine in a state-owned import and export company I used to work at over a decade ago.
There was a time when the prices of coffee and cashew plunged to as much as a bag of vegetables, at around VND4,000. Many of my coworkers and Toan had to leave state-run enterprises due to low salaries and heavy dependency on the government. Then Toan and his wife established their careers in Nhan Co Commune.
"After I quit, I lived and set up my firm here. I keep farming and selling crops, as I have some experience in this field. It has been 17 years. Back then, it was hard to export coffee, as the price remained low from the late 90s until I built farms and stores here," Toan said.
Come to think of it, the couple was very brave. At that time, the area was devastated, with deserted forests and few houses. But it turns out to have had rich soil. Seeing that, people flocked to the area and set up businesses there, surrounding Toan Hang enterprise and bringing prosperity to the region in just under 20 years.
But in less than 20 years, seeing good land and good people, Toan Hang invited relatives and friends to come and set up businesses, surrounding Toan Hang's factory as a support, not only for the business itself but also for the company and the common prosperity of the region.
Nhan Co used to be a poor commune without anyone to pay attention to it. Now, Toan Hang alone can buy some 20,000 to 30,000 tons of coffee every year from local residents. Besides, Dak Nong was a new province, separating from Dak Lak in early 2004. Most enterprises established there were small- and medium-sized. However, the province grew strong, with 333,000 tons of coffee produced in 2021, the third largest coffee producer nationwide.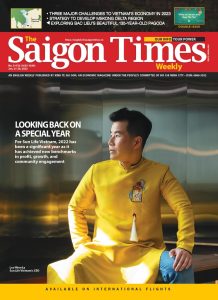 Doing business in the coffee industry is completely different from any other industry, with the market strongly affected by volatile prices. Some people could earn a few billion Vietnamese dong overnight, while others may lose a huge amount of money overnight.
Toan's dedication and patience have created a strong foothold for his enterprise in the local and global agricultural markets. He does not put off payments with merchants, and he shares his knowledge of fertilizers, harvest methods, and market information with farmers. Meanwhile, he advises them to not harvest crops prematurely, to maintain the quality of coffee beans and their reputations.
Not far from the company boasts his coffee farm. He said he would use the coffee harvested this season and the next to produce specialty coffee and participate in the One Commune-One Product program. Taking a sip of Toan Hang-branded coffee, I shared the joy of the harvest season and the Tet holiday with Toan.
At his farm, a flock of birds chirped near ripe, red coffee trees. It looked like they were boasting about having eaten the best beans in the farm. Similar to man, animals choose good land to reside in and thrive.
NGUYỄN QUANG BÌNH, bài chuyển ngữ từ "Nơi đất tốt, người lành" đăng trên "The Saigon Times" số 3-4'23 bản tiếng Anh.
Hits: 43